Return to Blog
May 25, 2022
CBD Products Exploding In Popularity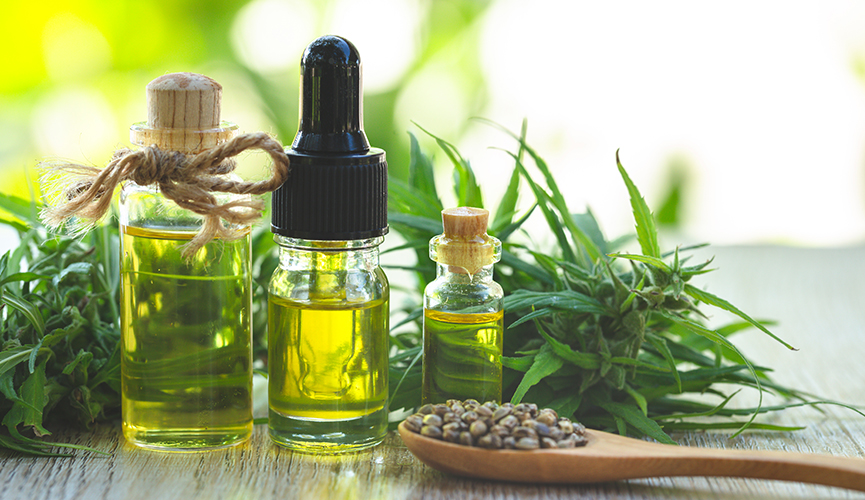 The use of Cannabidiol (CBD) has skyrocketed, thanks to a 2018 federal law that made it legal to sell hemp products in the US. Industry experts report that one in three American adults have used CBD and 66% of the U.S. population are familiar with CBD products.1 As a result, the U.S. market for CBD products is expected to increase more than threefold by 2025, to $17 billion in sales, from about $5 billion in 2020.2
One reason for CBD's popularity is its versatility. You can find CBD products formulated as creams, oils, gummies, and more to help relieve pain, ease anxiety, and achieve better sleep, to name just a few of its beneficial uses. Another reason is its availability. Unlike marijuana, which may require a prescription and must be purchased from a dispensary, CBD products—which do not make you high—have far fewer limits on where they may be sold.
However, with companies rolling out new CBD products at a dizzying pace, how do you tell which are worthy of your consideration? That's where Hammacher Schlemmer, with 174 years of experience offering quality products, comes to the rescue. Our merchandising team carefully analyzes and researches each product to ensure it will meet your high standards. And we stand behind what we sell with our Rather Famous Lifetime Guarantee—a rarity today for any products, let alone those made with CBD. Explore these recent additions to our CBD product line that will have you covered from head to toe.
CBD can help you feel your best, and now it can help you look your best too. The CBD Infused Rejuvenating Shampoo and The CBD Infused Rejuvenating Conditioner help repair hair from roots to tips and fortify hair follicles for improved strength and sheen. The CBD Infused Clay Mask contains organic hemp extract and other natural ingredients to soothe the skin and help reduce redness and restore moisture. And to restore a youthful glow, The CBD Bioactive Face And Neck Cream pairs full-spectrum hemp extract with natural, hydrating ingredients to smooth wrinkles and brighten skin.
For those who prefer a full-body spa experience, simply drop The CBD Bath Bomb Set into a tub and add water. It releases a soothing blend of emollients from lavender, grapefruit aloe vera, along with 100mg of CBD that moisturizes the skin while inducing calm and relaxation.
Not your kids' or your grandkids' gummies, The CBD Infused Melatonin Nighttime Gummies are infused with 100% natural CBD oil with melatonin for an easy and tasty way to help wind down at the end of the day. A couple of gummies taken before bedtime can help calm a racing mind and achieve a state of relaxation without prescription medicine or the unwanted side effects of THC.
People aren't the only ones who can benefit from CBD. The Pet's Bone And Joint Health CBD Oil is specially formulated to help support the bone and joint health of your fur baby. Made with organic full spectrum hemp oil and natural flavors, it also helps calm your pet and improves its skin, coat, and digestion.
As one can see by our ever-expanding product assortment, CBD products are becoming more mainstream every day. Nevertheless, there are still restrictions on its sale in many states. If you're unsure whether CBD is legal in your state, this easy-to-follow guide from World Population Review provides its status at a glance. And visit Hammacher.com often for the latest CBD breakthroughs.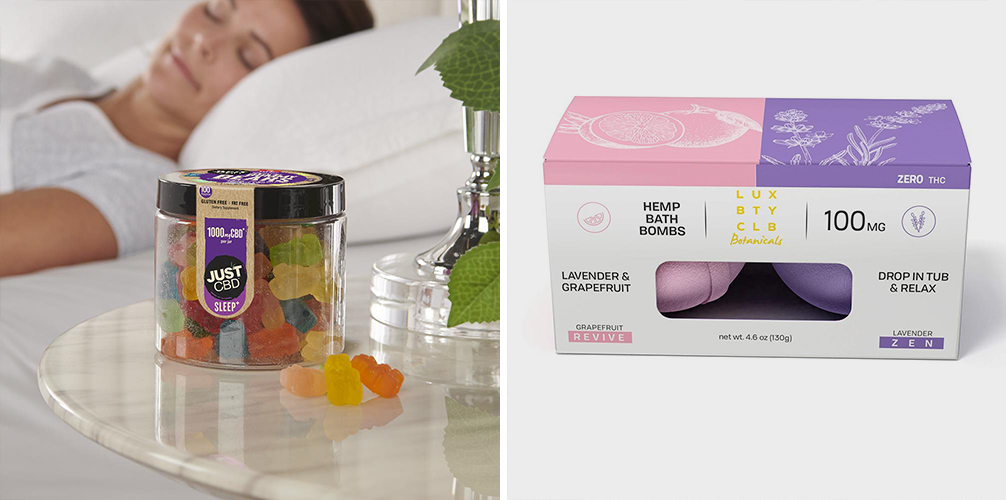 1. https://organicha.com/science/cbd-oil-statistics/
2. https://www.statista.com/topics/6262/cbd-retail-in-the-united-states/#dossierKeyfigures