Return to Blog
December 10, 2021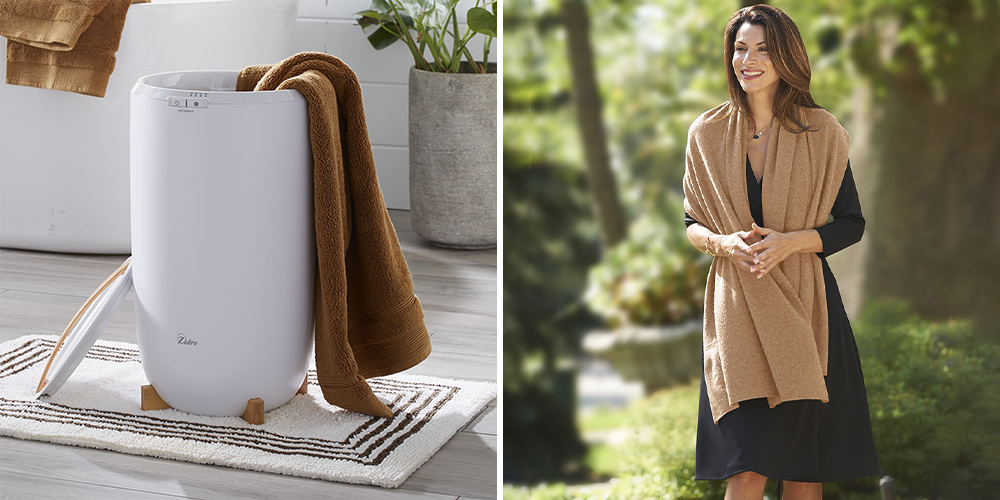 This year, finding the right gift for Her is a matter of finding the place that actually has a gift for sale – this is unique to this year's holiday season with scarce supply and high demand. That's the "science" of it, but our goal is to let you know what gift ideas we have in stock so that you're not left in shock when it's time to commit to making a purchase!
The Daughter's "I Love You Forever" Pendant or The Granddaughter's "I Love You Forever" Pendant are sure-bet stocking stuffers to remind a loved one that they are always being thought of regardless of distance.
One good wrap deserves another, so we feel The Washable Cashmere Wrap would make a great wrapped present under the tree. Luxurious and soft yet practical for everyday wear.
If a themed gift is your thing, might we suggest leaving The Spa Towel Warmer unwrapped next to a tree, perhaps with one of The Best Genuine Turkish Luxury Bath Towels draped over the side? It would certainly give Her the gift of Winter wellness and start her off on her own home spa journey even before the New Year begins!
So there you are: just a few of scores of great choices found on our website in addition to our in-stock selections for stuffing stockings, making great presents, or Santa gifts to leave under a tree wrapped only in a bow.