Return to Blog
December 14, 2021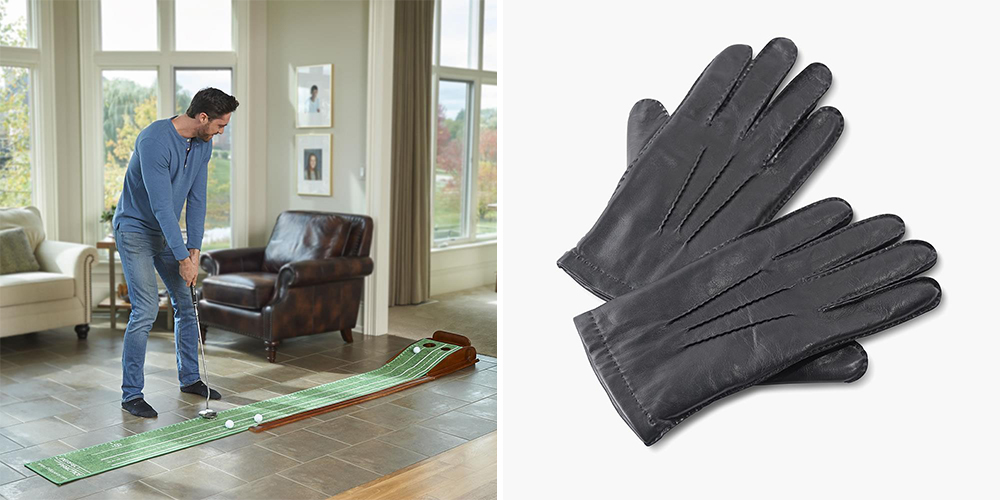 If finding a unique gift for the Him who has everything isn't challenging enough, doing so today during a global supply chain crisis can be even more challenging. So we include here just a few of a broader selection of items found on our website to help solve this year's Christmas Conundrum.
If you're looking for a gift that fits perfectly into a stocking, look no further than The Perfect Fit Stretch Woven Belt, which is braided with elastic cotton or The Award Winning Noise Cancelling True Wireless Ear Buds, which suppress 30dB of noise (which might come in handy Christmas morning!)
For a wrapped box, nothing beats giving Him gloves and socks! In particular, The Gentlemen's Cashmere Lined Gloves and The Softer Than Cashmere Bison Socks which are sure to warm the hands and feet as well as the heart.
Finally, if you want to leave a statement under the tree, you can set up The Tour Professional's Practice Putting Mat, which simulates the speed of a putting green.
Find these and more on our in-stock selections and give Him a Happy Holiday!