Return to Blog
April 13, 2021
Start Your Spring Cleaning on the Ground Floor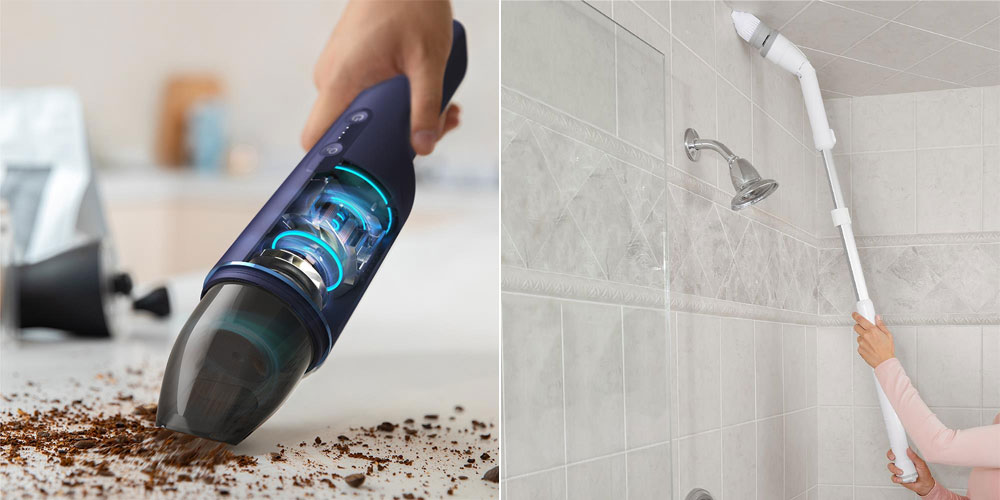 As much as spring is welcomed, it brings on two less-welcomed inevitabilities: taxes and the need for a good spring cleaning, both indoors and out. We can't assist you on the tax front, but we do have many unique products to help you easily accomplish a deep spring cleaning.
All the salt, slush, and mud dragged through your home during the cold weather months can be brutal on carpets, rugs, and flooring. Rather than scheduling a professional cleaning service, take matters into your own hands and achieve the same sparkling results.
The Best Carpet And Upholstery Steam Cleaner removed coffee, ketchup, and grape juice stains more thoroughly than any other model in tests by The Hammacher Schlemmer Institute, so you can be confident it will be up to the task of cleaning your home's carpeting. Its wet/dry upholstery tool makes it an ideal choice for pet owners.
For deep cleaning hardwood and tile floors, this steam mop sanitizes surfaces yet leaves them dry and ready to walk on seconds after cleaning. Its pressurized 200 degree fahrenheit steam kills viruses and germs and its numerous attachments enable you to reach every nook and cranny of a floor or countertop.
Area rugs looking tired? This patented deep-cleaning brush teams with a professional-strength waterless shampoo to restore them back to their former luster. The rotary brush's two sets of bristles work the foaming shampoo deep into carpet fibers; the shampoo then dries into dirt-trapping crystals that are easily vacuumed up.
Unfortunately, dirt doesn't confine itself just to the floor. This cordless telescoping power scrubber extends your arm reach almost four feet so you can safely get to windows or a tiled ceiling without the need to balance precariously on a stool or step ladder. A Hammacher Schlemmer exclusive, its spinning brush removes stubborn dirt and soap scum without requiring any elbow grease on your part.
It never fails. No sooner have you finished cleaning than a child, spouse, or pet comes along and creates a fresh mess. To quickly restore your home to its pristine condition, just break out this compact, lightweight handheld vacuum. It cleans with double the suction power of similar portable units, and when not in use, its ozone air purifier keeps your home smelling springtime fresh.
Once you've finished cleaning the inside of your home, don't neglect the yard, decks, and patios outside. Next time, we'll tell you about some unique problem-solving items to help you get your outdoor areas ready for the warm days ahead.