Return to Blog
March 30, 2021
Time To Get Outdoors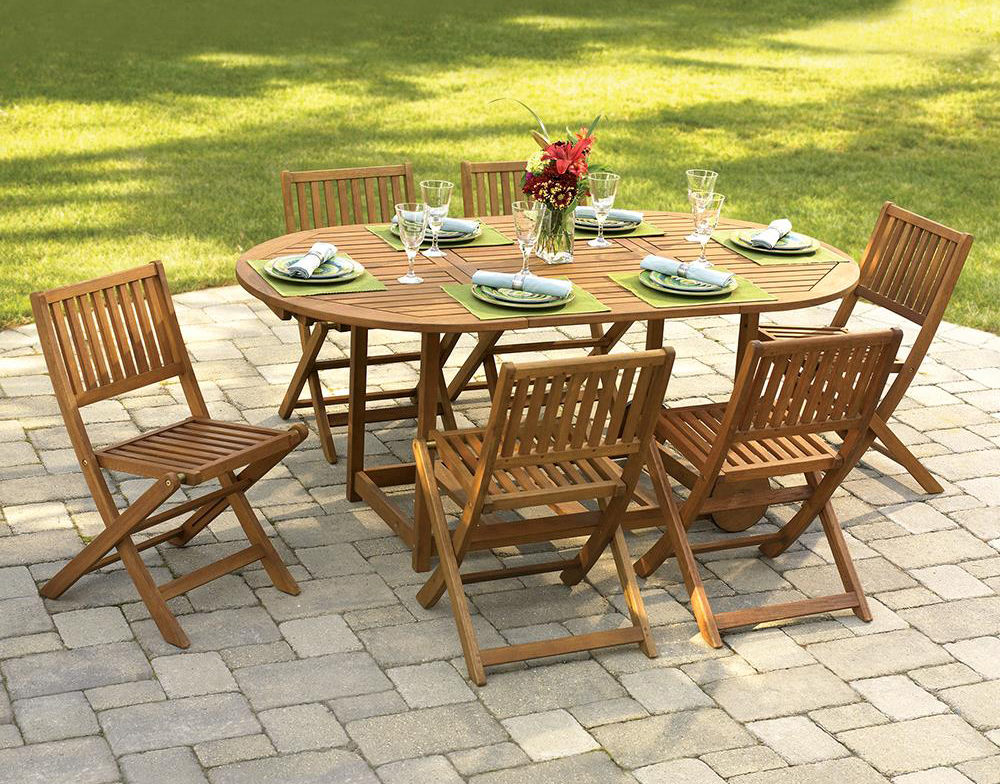 Spring has arrived in full in some parts of the country – and where winter stays long, it's not far away. There's no better time to start preparing for that first entertaining opportunity – the veranda, the back forty, the patio!
The Gateleg Patio Table And Six Stowable Chairs is a perfect start in the right direction – Brazilian eucalyptus that's 30% harder than mahogany and naturally weather resistant ensure an entire spring, summer, and fall's-worth of outdoor entertaining without worry from rain, mold, or termites.
Once the seating situation is settled, illumination is always a consideration not to be taken lightly. The Wine Bottle Light transforms an empty wine bottle into a decorative outdoor lamp, setting the proper mood for a tasting party or simply to toast togetherness with champagne.
And because everyone still wants to feel safe and entertain responsibly, setting up a subtle sanitation station sets the tone without being overbearing – The Handsfree Automatic Disinfectant Mister is an ideal solution because it dispenses a mist of sanitizer merely by holding one's hand over it. A perfect solution for the prepping food outdoors or when the buffet is set and ready for guests.
Once the meal is served and everyone is sated, sitting back to relax while others take to the yard doesn't get any better in The Reclining Cool Mesh Rocker or The Generously Sized Zero Gravity Lounger – both recline, have superior padding, and reduce stress on joints. Two good items for any patio.
Don't stop with these items – there are tons more Outdoor Living items available on our website!