Return to Blog
October 26, 2022
Easy Hacks for Tailgating Fun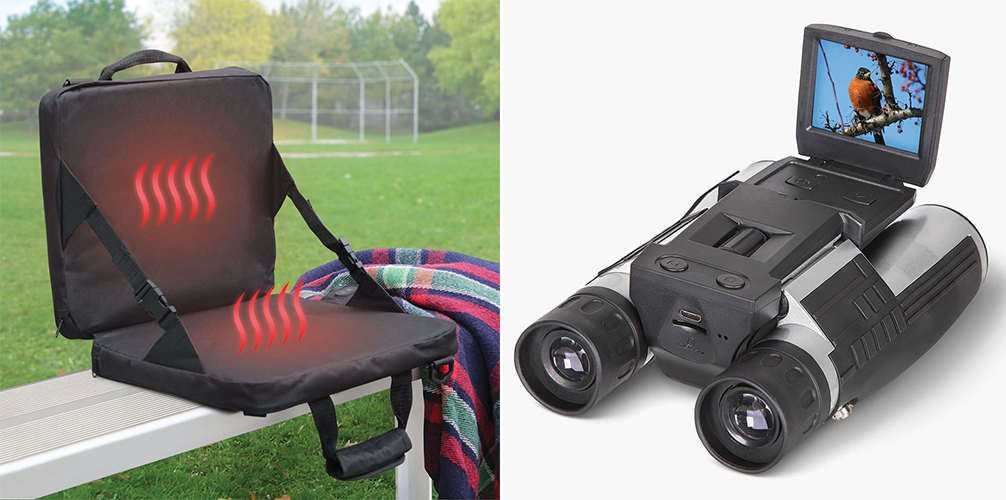 Football season is in full swing! Try these hacks for easy fun at your next tailgate party and more enjoyment while watching the game.
Here's a simple way to show team spirit and keep drinks cold. The night before, fill water balloons in your team's colors and freeze them. Add them to the cooler or bucket of drinks on game day to keep cans and bottles cold and make it known which team you support.
For holding cutlery or condiments, an empty cardboard 6-pack holder painted with team colors and logos is a simple DIY project. You can even hand this one off to the kids.
Create the most relaxing tailgate spot in the lot. The Tailgaters' Hammock sets up on any 2" trailer hitch in just 10 minutes. Two hammock chairs have hanging footrests, allowing tailgaters to relax in a reclined position while keeping feet and legs elevated. This is an ideal unique gift for any frequent tailgater.
Glue magnets onto foam can coolers. They'll stick to the side of the car and your guests will have two hands free for digging into the food.
Speaking of hands, make a hand-washing station. Use an empty laundry detergent dispenser (the kind with the built-in spigot) filled with water. Using elastic cords, strap a paper towel dispenser to the top. Keeping clean made easy!
Once inside the game, make stadium seating more comfortable and keep your backside warmer. This Rechargeable Heated Stadium Seatis compact, weighs only 2.5 lbs., folds in half and is easily portable, thanks to its integrated handle.
Watch the game from a different angle. Instead of focusing on the ball as televised games have trained us to do, pay attention to individual players. Watch a player's performance. See who steps it up to move from second string to starter. Observe who has the unique gifts of a natural-born player. See all the detail with The Best Digital Camera Binoculars. These binoculars are powerful with 8x magnification, and a digital camera built in to take vibrant photos and capture the highlights of game day.
Finally, don't forget to decorate the windows of your car with erasable chalk ink markers. The colors are vibrant and they're easy to use and easy to wash off when the game is over.