Return to Blog
February 16, 2021
The Insider's Scoop On Air Quality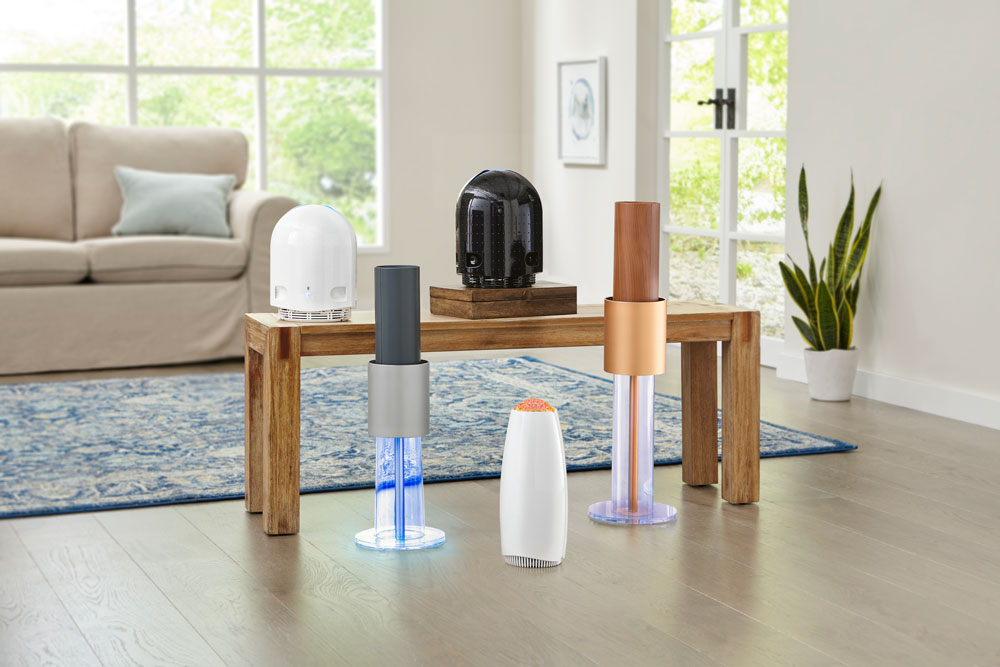 In business and politics, insiders usually possess knowledge that gives them an unfair advantage.
But when it comes to how we live, we're a nation of insiders—a definite disadvantage for breathing fresh, clean air, especially for those with sinus or respiratory issues. Even before the pandemic locked down the country, a frequently sited study funded by the EPA found that Americans on average spend more than 90% of their day indoors. The problem, cited by another EPA study, is that the levels of airborne pollutants in your home may be two to five times higher than outdoors. The bone-dry Winter air only serves to aggravate allergies and asthma symptoms.
Here at Hammacher Schlemmer, we're happy to share our inside knowledge gained from years and years of providing products that help make it easier for you to breathe air that is fresh and germ-free. One of the many air purifiers we offer is not only among the highest rated by our customers but also requires the least amount of floor space. The Germ Destroying Wall Outlet Air Purifier plugs into a wall outlet and uses hospital-grade, laboratory-proven UV technology to destroy up to 98% of airborne germs, ideal for use around litter boxes and diaper pails.
Another effective way to improve your home's air quality is by increasing the relative humidity in a room. The Best Warm Mist Humidifier ran twice as long on a full tank as other models, was the easiest to use, and offered superior features in tests by The Hammacher Schlemmer Institute.
Better air quality is one thing. Being able to easily draw a breath is another. The Powered Sinus Decongester and The Drug Free Mucus Clearing Device help open your clogged airways for easier breathing. Painful, swollen sinuses? The Sinus Pressure Relieving Heated Face Mask helps to naturally alleviate congestion and runny noses without drugs. For those who prefer the relaxing benefits of O2 therapy, The At Home Adjustable Oxygen Bar, modeled after those found in resorts and spas, increases the concentration of oxygen inhaled to help create a sense of calm with each soothing session.
Current conditions notwithstanding, the day is coming when we can venture outdoors again for a walk through a park in short sleeves, or to attend an outdoor concert at a packed stadium. Until that time, use your newfound insider knowledge to help keep your home's air as clean as possible.