Return to Blog
February 23, 2022
Maintaining Wellness Throughout Winter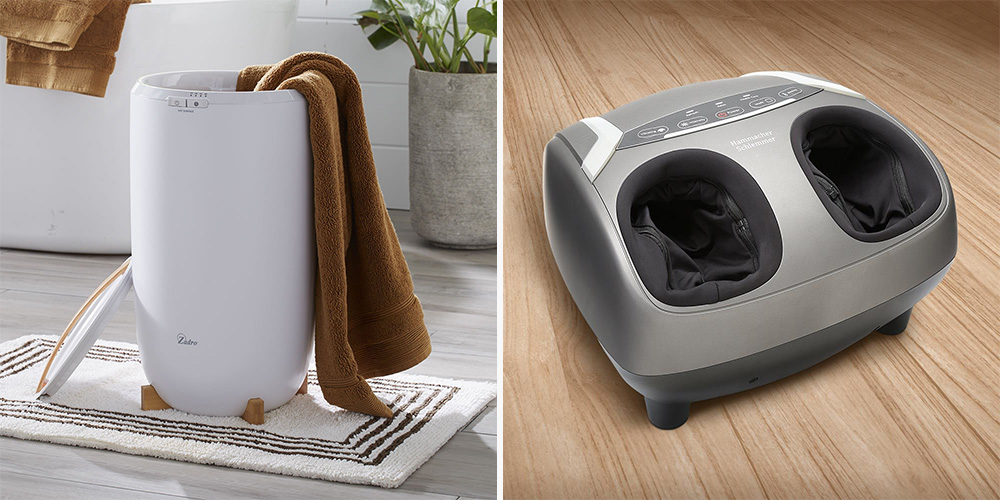 The winter solstice is behind us now, and that's good news: evening light will soon return, a unique gift from Mother Nature we can all appreciate. The bad news: the stresses of winter may have eaten away your sense of well-being. Too much stress can leave you feeling exhausted and wear away your good health.
One path toward beating those stressors is the unique gift of a little self-pampering. Unfortunately, the very circumstances causing your stress may also prevent you from taking a day off to visit the spa to soak in a bubbling hot tub or enjoy a therapeutic massage. But every day can be a spa day when you set up your own in-home spa.
Let's start with a rainfall inspired shower. The Easy Install Body Jet Showerhead creates a relaxing spa-like experience in almost any shower without requiring remodeling or a professional plumber. It retrofits an existing single shower head with a soothing 8" rainfall showerhead, two adjustable pulsating body spray jets, and a 5" handheld shower head with five spray patterns that let you direct streams of water to where you need them most.
Next, imagine stepping out of your shower into a fluffy warm towel or luxuriously plush robe. Available only from us, The Hammacher Schlemmer Genuine Turkish Cotton Luxury Bathrobe is imported from the Denizli region of Turkey, where the world's finest towels have been made since the Middle Ages. This thick, generously sized 100% Turkish cotton luxury bathrobe absorbs water readily and helps conserve body heat. Or indulge with The Spa Towel Warmer, a device that fits two oversized bath towels (or robes) and brings them to the perfect temperature for soothing warmth as you step from the shower on chilly days. A built-in timer can be set for 15, 30, 45, or 60 minutes and an auto-shut off prevents overheating.
Some days, all you need to de-stress is a good foot massage. The Best Heated Foot Massager pampers sore feet with Shiatsu, compression, and vibration. It was rated The Best by the Hammacher Schlemmer Institute because it provided the most effective massage and was found to be the most comfortable. Its built-in heating element targeted the top of the feet, creating a soothing warmth that panelists rated superior to lesser models that barely heated the bottom of their feet. At Hammacher Schlemmer, we also provide solutions that let you cozy up and hibernate in style. Keeping warm can be a useful method to improve relaxation, pain relief, and comfort. Devices such as The Best Tower Heater or The 750 Watt Wall Outlet Heater provide supplemental heat ideal for small rooms or workspaces.
For most of the nation, the most stressful time of the year is December and the coldest month is January. Now that the biggest threats to health are behind us (including the flu season), let's relax, cozy up, and ride through the rest of winter with a focus on wellness.