The Constellation Projecting Turtle Night Light
5 (32 Reviews)
Item
Holder of the National Parenting Center's Seal of Approval, this plush turtle projects eight constellations onto a ceiling, creating a tranquil sleeping environment for children.
Currently Taking Orders -
Expected ship date 2/12/2021
You may also need


In Stock -
Available for Immediate Shipment.

Lifetime Guarantee
Our items are guaranteed for their normal life under standard, non-commercial use.
Holder of the National Parenting Center's Seal of Approval, this plush turtle projects eight constellations onto a ceiling, creating a tranquil sleeping environment for children. Its illuminated plastic shell is divided into seven sections that have apertures which allow light to pass through when the blue, green, or amber backlight is turned on, creating a starry display across a child's bedroom, helping them to sleep. An included star guide enables parents to guide children in matching pictures in the book to what they see on their ceiling. A button selects the preferred color, which will automatically turn off in 45 minutes; a press of the reset button turns the turtle back on for another cycle. Includes three AAA batteries. Newborns and up. 12" L x 7 1/2" W x 4" H. (1 1/4 lbs.)
Customer Reviews
Customer Reviews
5

(32 Reviews)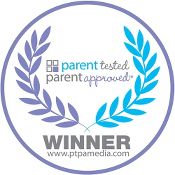 ;