Return to Blog
January 30, 2023
Get Fit From Home in 2023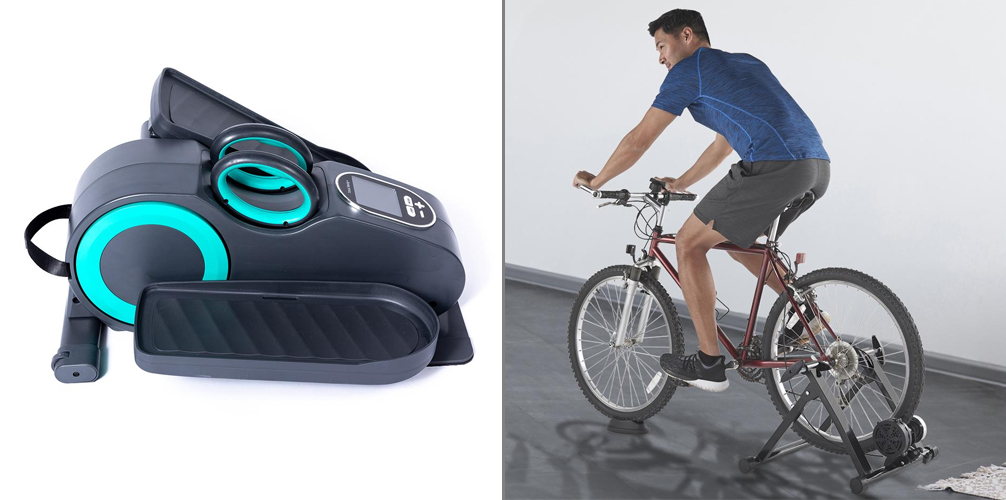 It's like this every year. Approximately 30% of us swear off the sweets and resolve to don the sweatpants to hit the gym, as though it's the only place where we can practice good self-care of being fit.
Of course, with that many people hitting the treadmills, your favorite gym may be over-crowded, giving you an all-too-easy excuse to skip your workout. Consider working toward the unique gift of better health right in your own home! We have some ideas for easy and affordable equipment to make in-home exercise convenient and rewarding…making it more likely you'll stick to your goal.
The Best Foldable Rower Under $400 provides eight levels of magnetic resistance with a rowing motion that is smoother than any other model that costs less than $400, validated in tests by The Hammacher Schlemmer Institute. It is also was found to be the most well-constructed of all tested models thanks to precisely machined parts made from superior materials, key components for rowers that are regularly folded, unfolded, moved, and stored.
And because spin classes can be crowded, and as most exercisers know, spin bikes do not feel like one's real bike, The Indoor Conversion Cycling Stand puts you on your own bike indoors to ready you for better riding outdoors. With magnetic resistance – the same as an indoor spin bike – it is made with a heavy duty steel frame that supports up to 330 lbs., and the stand's twist clamps accepts a bicycle's 26"-28" (or 700C) rear wheel using the included quick-release hub skewer..
Finally, if you want to turn hours in front of the computer or TV into exercise time. The Compact Elliptical Total Body Trainer fits under a desk or in front of your chair and provides the same lower body motion as a full-sized machine. Ideal for multi-tasking while working out, the non-slip pedals provide stable footing during both forward and backward elliptical movement. Twelve different levels of tension enable you to modify your routine from a leisurely pace of low resistance to an intense marathon of leg pumping action.
Ultimately, getting a good workout can happen anywhere, but we at Hammacher Schlemmer feel that it's sometimes easier to home in on fitness in one's own domicile.