Contact Us
Ordering
Delivery
Returns
Services
Landmark New York Store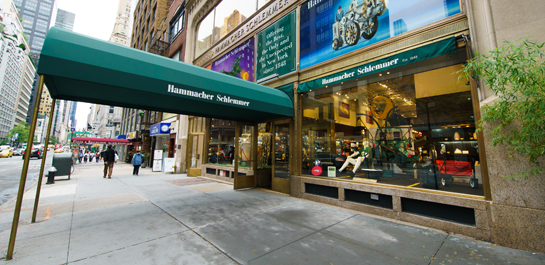 To Our Customers
After 96 years, we will not be renewing the lease for our iconic midtown Manhattan store. Our store has been an institution on East 57th street for generations, patronized by world leaders, celebrities, captains of industry, tourists, and local New Yorkers.
The reasons why so many have visited our store since it first opened in the Bowery in 1848 – problem-solving items of exceptional quality, superior customer service, and a lifetime guarantee — are qualities our customers will continue to enjoy shopping via our catalog or online at www.hammacher.com.
As we enter our 175th year, we will continue to offer The Best, The Only, and The Unexpected to our loyal customers in New York and across the country. Thank you for your continued business.
Hammacher Schlemmer
800-543-3366
New York Store Returns
Effective 01/14/2023
All New York Store returns must be mailed to our Ohio Operations Center.
To initiate a return for an item that was purchased at the New York Store, please click here for your US customer return label, and complete the form as instructed. Please enter New York Store in the field labeled Order Number. If you are unsure of the item number, please enter a description of the item. Please also click here to download and include a copy of the return form and complete the form as instructed.
Proof of purchase, receipt or copy of statement showing charge, MUST be included for the return to be processed.
Hammacher reserves the right to deny returns/refunds on items where proof of purchase is not included. Items returned to Hammacher without proof of purchase may be considered forfeited as we are only able to hold on to returned items for 30 days. In the event we can return items not deemed as ours, customers will be responsible for return shipping charges.
Hammacher will waive the return fee for items purchased at the New York Store only.
For returns under a year old, refunds will be in the form of a check.
Returns over a year old will be refunded in the form of a gift certificate.
AMERICA'S LONGEST RUNNING CATALOG
Copyright 2023 Hammacher Schlemmer & Company, Inc. All Rights Reserved · AZPROD01