Return to Blog
September 15, 2022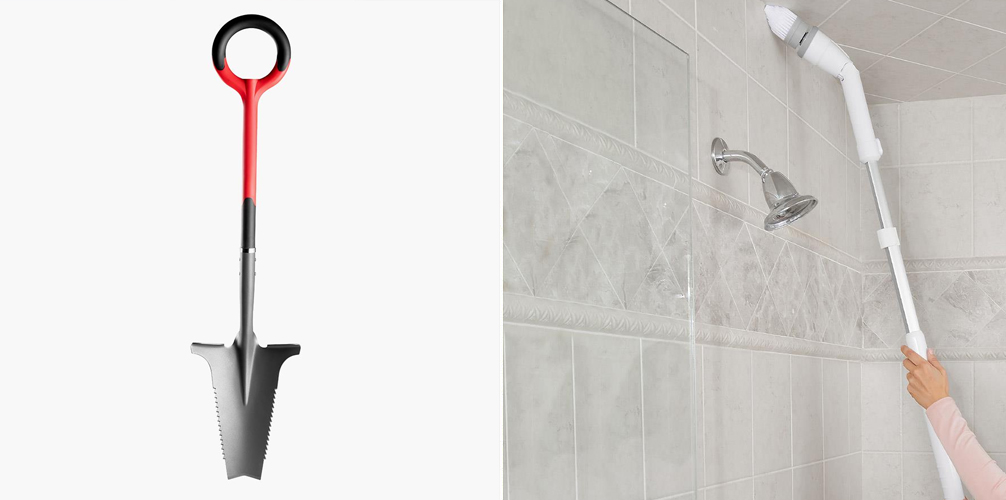 While you enjoy your Labor Day this year, we have been hard at work helping you lengthen your relaxation time with labor-saving items that make Fall clean-up and household maintenance easier.
Fall is the best time for transplanting and The Root Cutting Serrated Shovel is the tool to have in the shed when it's time to divide and conquer one's lilies and peonies quickly and efficiently by using one's body weight to cut through mulch, soil, and roots with its 16 double-edged serrated blades. It's all about avoiding stooping over or getting on one's hands and knees and using a hand trowel. Ballgames are missed that way.
The Stair Climbing Carryall hauls up to 88 lbs. effortlessly up stairs, curbs, and other obstacles. Its unique six-wheel design maintains contact with both the horizontal tread and vertical riser on each step, preventing strain and moving contents within. It also offers easy storage capabilities.
Collect your yard leaves quickly and in style with Hammacher's Leaf Collecting Lawn Sweeper, which makes short work of leaves around your property while saving your back and posture. The sweeper's plastic combs spin rapidly as its pushed, grabbing leaves, grass clippings, pine needles and other yard waste while depositing into the collection area.
Why make bathtub cleanup time harder than it needs to be? The Cordless Telescoping Power Scrubber, available only from Hammacher Schlemmer, effortlessly removes buildup from a variety of surfaces including glass, window sills, and tile. The bush spins extremely quickly to clean under its power instead of yours A full charge provides up to an hour and a half of cleaning.
Find these labor-saving items and more at Hammacher Schlemmer – but DO wait until you've had that last beverage on Monday!