Return to Blog
February 25, 2021
Outdoor Preparedness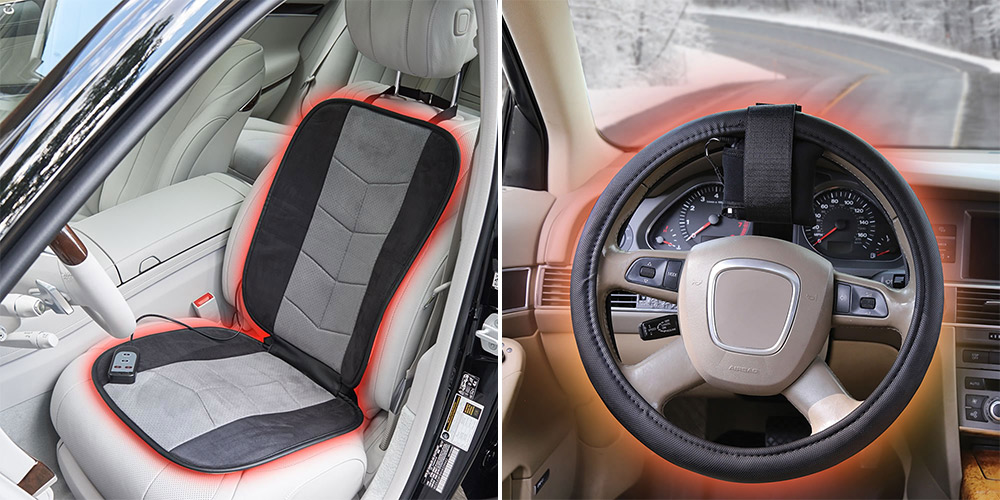 There's nothing worse than getting caught in a blizzard with your snow pants down. Most of the country has seen their fair share of record-breaking storms and winter advisory notifications that rival newscasts from dystopian science-fiction movies. In the wake of Mother Nature's bitter wrath, we are left to our devices to keep cool heads while combating the cold.
The main priority over all else is to keep warm—especially when traveling outdoors. Our collection of body-warming products such as The Best Heated Gloves, The Best Heated Car Seat, and The Warmest Heated Steering Wheel Cover have been rigorously tested by the Hammacher Schlemmer Institute—ensuring they are without a doubt the warmest and most comfortable models in their respective categories.
In addition to keeping yourself comfortable in the cold climates, automobile maintenance is paramount for being prepared in blustery storms. Keeping the right tools handy in a glovebox or trunk can make all the difference when unexpected snowfall hits or a sudden drop in temperature occurs. The Best Automatic Cordless Tire Inflator can always ensure that your tires are properly inflated in their optimal range and ready to tackle the snow, ice, salt, and potholes. Other products such as The Quick Removal Windshield Snow Tarp keep frost from sticking to your windshield—clearing off snow and ice with a simple shake. And when sub-zero temperatures cause battery failure, Hammacher Schlemmer's collection of Automotive Jump Starters can be the ultimate lifesaver.
And when it comes to clearing a driveway or shaping walkways in sidewalks—The Best Snow Throwing Shovel can clear 100' sq. area of snow in under four minutes.
Soon enough, Spring will come and melt the snow and ice into muddy slush and gray puddles. But in the meantime, heed the wise words once spoke: Never eat the yellow snow (unless it was made using The Countertop Snow Cone Machine).